When the new owner of Beresford's Butchers came to us, she had a clear vision of how she wanted to express her brand, but a logo that she wasn't exactly over the moon about. And we firmly believe you shouldn't just love your logo, you should be obsessed with it. Combining two fonts of black letter and a san serif to create a unique and custom word mark. Additionally, the butcher's cleaver hidden inside the B makes for a truly one-of-a-kind icon that can stand alone or within the logo.
This included:
– Developing a new logo
– Establishing a brand guide
– Creating a cohesive color palette
– Establishing brand elements
How do you bring a 30 plus year-old institution into the present age? We first began by developing a web presence for Beresford's that reflected the new branding and aesthetic established during the logo development process. We also worked with the owner to determine its e-commerce capabilities and the best way to fulfill orders online. It was also important to incorporate as much original photography of the staff and the products in order to give website visitors a true representation of what they can expect to experience in-person at Beresford's.

This included:
– Establishing a new online presence
– Developing a website design that reflected the new branding
– Incorporating e-commerce and local pick up functionality
– Original photography
At Clever, we believe your social media can and should be a consistent expression of your brand from the visuals to the content to the keywords and everything in between. That's why we took the time to first develop brand elements such as an expanded color palette, textures, patterns and more to provide all of the design elements needed to communicate the VLM brand across its social media.
This included:
– Establishing brand aesthetics
– Developing hand drawn elements to pull in the feel of the website
– Content development
– Social media advertising placement and creative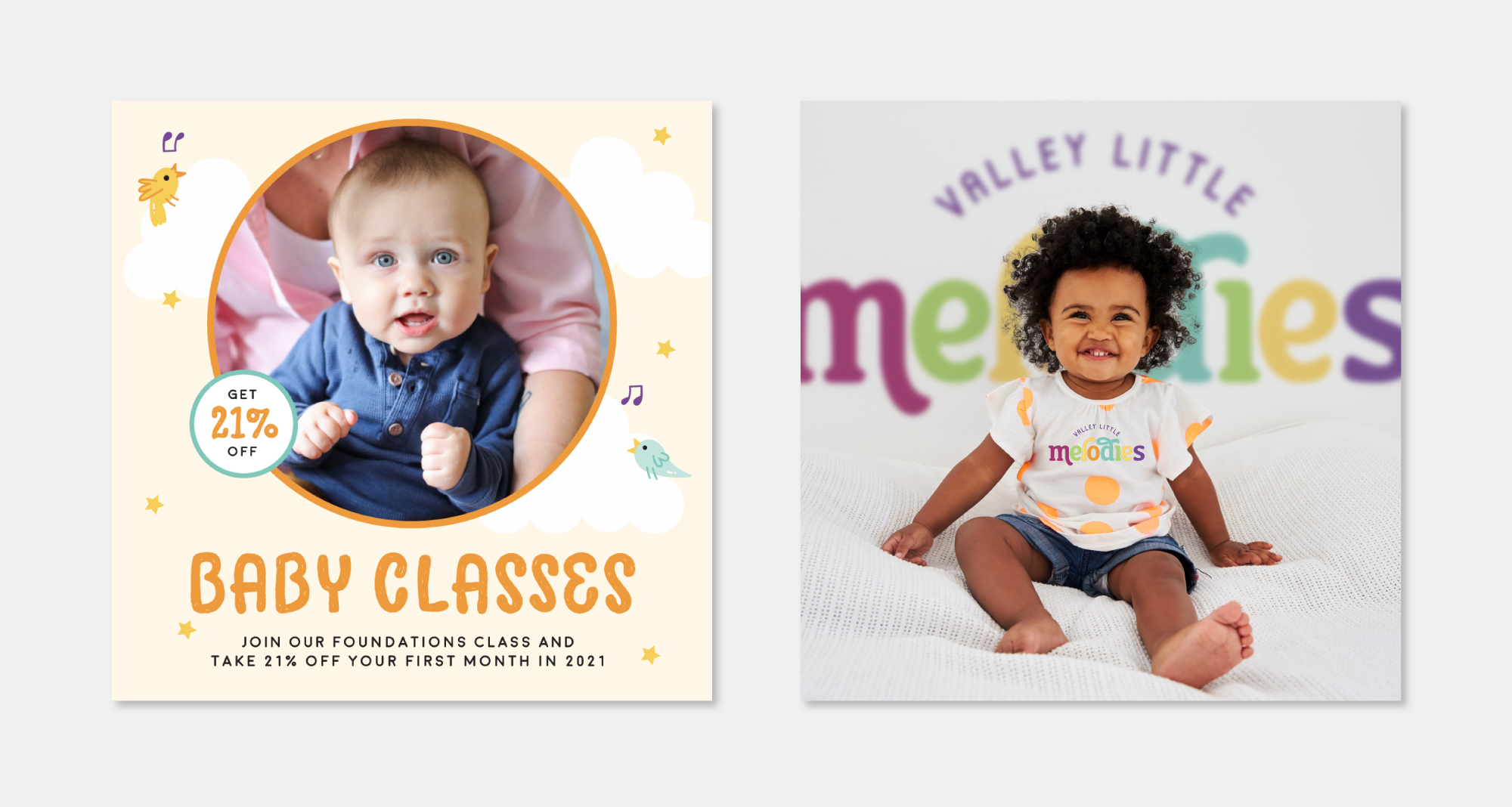 One of the most fun expressions of your branding can be found in merchandising opportunities. VLM provided the chance for us to develop clothing not only for children attending the program, but also clothing options for the parents as well. And if you know, you know we love a good pun or too.

This included:
– T-shirt designs
– Development of slogan and concepts
– Identifying vendors to fulfill orders